Bus Transfers To and From Johannesburg Airport



Buses to and from Johannesburg Airport with Bus Routes and Times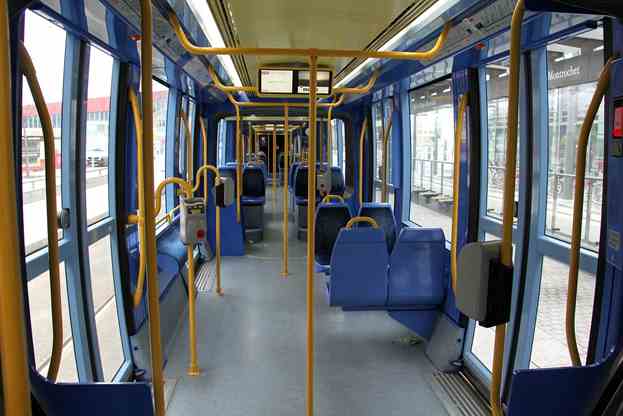 Johannesburg International Airport is the largest airport on the African continent, serving over 21 million passengers per year. The airport can be found in the Kempton Park area of Gauteng, near central Johannesburg, which is the capital city of South Africa. It is the primary airport of the country for domestic and international flight traffic, and is named after the former President of the African National Congress, Oliver Reginald Tambo. Passengers traveling to and from O.R Tambo International Airport have a few transport options, which include a number of local and private bus services. Passengers can travel by bus to various locations in the city, or to further afield destinations.
O.R Tambo International Airport consists of six terminal buildings, and a new Central Terminal which was built in anticipation of the 2010 FIFA World Cup. Many of the airport's other terminal were also expanded and upgraded, providing more efficient services and facilities for arriving and departing passengers. Although public transport in South Africa is not nearly as extensive as in other countries around the world, there are a few bus services available for travel to and from O.R Tambo Airport. Many of the buses and coaches which offer transport from the airport depart from the bus and coach terminus in the multi-storey parkade, located behind the car hire depots.
Bus services at O.R Tambo International Airport include five bus city lines, which offer two trips per day to the city. These buses are operated by Metrobus and Putco. There is a bus service available in the morning and the evening, at times when the majority of passengers are arriving or departing. Metrobus is a state owned company which also operates Metrorail services in the city. From the airport, passengers will also have access to many private bus lines which run to the Central Business District of Johannesburg, and to various other locations in and around the city. Airport transfer services by these companies are usually available 24 hours a day, seven days a week, and offer extremely safe and reliable transport. Private transfer services at the airport include those of Luxliner and Airport Link.
Airport Link has fifteen years of experience in the transport industry. Airport Link mainly offers travel solutions from the airports of O.R Tambo, Lanseria, Durban and Cape Town, and their services are door-to-door. Passengers will get to or from the airport in the most convenient way, and will not have any worries about leaving their vehicles at the airport. Airport Link operates a fleet of 7-seater Mercedes Vito minibuses, 16-seater Mercedes Sprinters and luxurious sedans. Their vehicles are all well-maintained, regularly checked for safety and cleaned, and reliable. Passengers also have the choice of using equipment such as baby seats and trailers at no extra charge. The drivers for Airport Link are suitably dressed for service in collar and tie, and will meet you in the arrivals area of the O.R Tambo Airport. Prices of their services start at R390. Airport Link can be contacted at (011) 794 8300, or 083 625 5090. Their email address is info@airportlink.co.za, or bookings@airportlink.co.za, and their official website is available at https://airportlink.co.za/.
Many hotels in the vicinity of O.R Tambo Airport offer complimentary transportation to and from the airport, and these services should usually be requested upon booking your hotel room.
Long-distance coach services operate to all major cities in South Africa, for example, Cape Town, East London and Durban, while there are also connections available to other southern African cities, such as Harare, Maputo, Windhoek and Bulawayo. Some of the coach operators include Greyhound, Intercape and Translux, and their services usually terminate from the Park City Transit Center on Rissik Street. Metrobuses in Johannesburg mostly operate from Gandhi Square bus terminus, and travel to all areas within the Greater Johannesburg metropolitan area.
Passengers at O.R Tambo International Airport interesting in using the bus services can find out more information online, from the airport's official website at http://www.airports.co.za/airports/or-tambo-international.