Taxi Transfers To and From Johannesburg Airport



Johannesburg Airport Taxis - Fares, Distances and Where to Find Them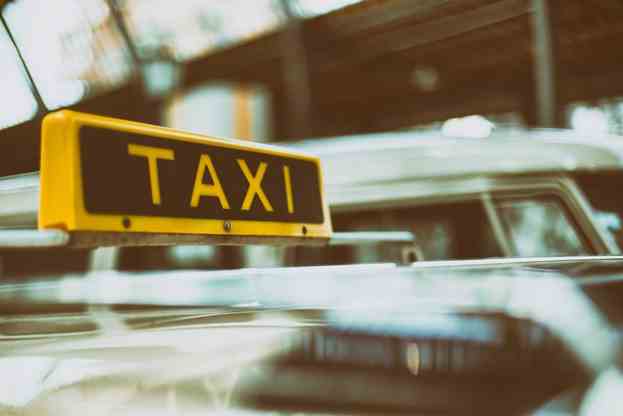 The new Central building is now where all passengers, domestic and international, will check-in. There is a meet and greet arrivals area for domestic passengers and international passengers, and outside these areas, passengers will find taxi ranks.
Although there are usually many taxis available, at all hours of the day, passengers may also call in advance, and reserve the service of a taxi driver. Passengers at the O.R Tambo International Airport are advised to use only the services of official taxi operators. The airport's management company, Airports Company South Africa, has specially appointed a company which provides transport to all major towns, suburbs, shopping centers and casinos in the area, in order to curb illegal touting. Therefore, if you are approached by anyone offering cheaper services, it is best to decline, as these individuals are not licensed to operate from the airport, and passengers may receive sub-standard service from them. The official taxi operators at the airport all have vehicles which display the ACSA logo, and will be waiting for passengers in the taxi ranks.
Taxis are chosen as a means of transport for many reasons, even though they can be considerably more expensive than other options. Taxis are a great choice for someone who does not have much time to wait for a bus or train, as they are generally a very quick form of transport. Taxis will also take you to the doorstep of your residence, hotel or place of business, whereas you may still need to find transport from the bus or train station, or from where the bus stops. A Taxi is also convenient if you have very heavy or awkward luggage items. The taxi trip from O.R Tambo Airport will take about a half an hour to 45 minutes, depending on traffic conditions. Busier roads in Johannesburg can become very congested in rush-hour traffic.
Taxis from Johannesburg Airport operate on a metered system, which means that they have a device which records the distance traveled. The first few kilometers may be more expensive, while the further your journey, the more cost effective the price per kilometer. Although taxis are metered, it is best to discuss with your taxi driver the average cost of your journey before you leave the airport. The driver will also be able to explain any additional charges which may be applicable for your trip, and which are not included in the metered rate. Extra charges are usually made for luggage and late night traveling, or driving on a public holiday. Taxis at Johannesburg Airport also accept credit cards, which is most convenient. The average prices to travel in a taxi to various parts of Johannesburg are between R300 and R400.
Tourists in Johannesburg should not get confused between the conventional metered taxis and the minibus taxis. The minibus taxis fill the gaps in South Africa's transport system, as buses and trains cannot be used to reach every area of the city. Trains in particular provide very limited services, and are not always considered as safe. Minibus taxis are widely used by the local people of the city, but are not recommended for tourists, as their drivers can be reckless, and the vehicles poorly maintained. Tourists may also be targeted for muggings. However, the local traffic patrol officials and authorities have done much over the past few years to provide a safer 'taxi' system for all, and have ensured that the vehicles are in better condition. Even so, tourists are recommended to hire a vehicle, or order a conventional taxi from a reputable company. Recommended taxi services include Rose Taxis (011-403 0000) or Maxi Taxi Cabs (011-648 1212). Taxis cannot really be hailed from the streets of cities in South Africa, but should rather be called.
Passengers arriving at O.R Tambo International Airport will find the official taxi services to be very quick and convenient, and to offer a safe journey to many destinations in Johannesburg.