Train Transfers To and From Johannesburg Airport



Johannesburg International Airport Train Transfers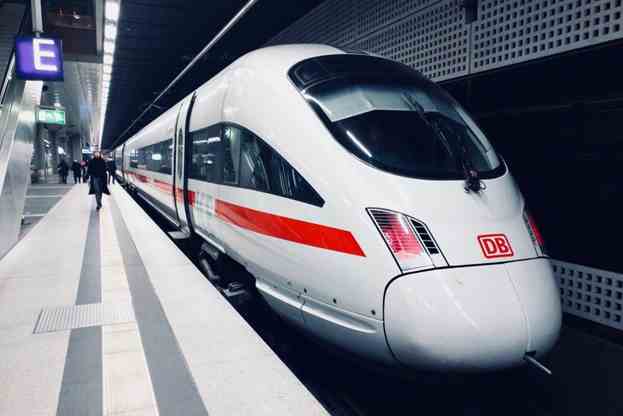 Johannesburg International Airport offers a few transport options for its passengers, which include public and private bus services, and a new railway connection which has recently been completed. This railway connection provides an efficient service between the airport and Sandton.
O.R Tambo International Airport is made up of six terminal buildings, which can roughly be divided into areas for international and domestic passengers. A new central terminal was constructed in time for the 2010 FIFA World Cup, and now handles all the check-in facilities at the airport. Many improvements were also made to the other terminals at the airport, including a new international pier with nine aircraft stands, of which four are compatible for the larger Airbus A380 airplanes. Future plans to expand Johannesburg's airport include a new transit terminal building which will be positioned between the domestic and international terminals. This building is expected to be completed around 2012, and will also house the new Gautrain railway station. The trains at this station will provide a direct link to the business district and popular tourist area of Sandton. Plans and construction for the Gautrain project began in September 2006, when Gauteng Province contracted Bombardier Transportation for a rail connection between Pretoria, Johannesburg and O.R Tambo International Airport.
The Gautrain Rapid Rail line will also involve connections between Park Station and the suburbs of Rosebank, Midrand, Sandton and Pretoria, and these railway lines are expected to be completed sometime in 2011. The rail link from the airport to Sandton was completed in June 2010, and runs 90 trips per day, carrying approximately 8,000 passengers daily. Although private transfers at the airport are comfortable and convenient, they can be expensive, and Johannesburg's public transport leaves something to be desired for tourists. The new rail system will bring a new way to travel to and from the airport, and offer a very cost effective transport solution as well.
Park Station is the largest railway station in Africa, and is located in Rissik Street, Johannesburg, between the CBD (Central Business District) and Braamfontein. From this station, there are numerous local and mainline trains, which head for various destinations. Other railway stations to the east of Park Station include Ellis Park, Doornfontein and Jeppe, while to the west are the stations of Braamfontein, Mayfair, Langlaagte and Grosvenor. To the south are the stations of Faraday, Westgate, Booysens, Crown and Village Main.
While the main Park Station has not always been considered as the safest of areas, it now has new CCTV cameras installed, and there are visible security guards at the station and on the trains, which have considerably improved security aspects of train travel in Johannesburg. The local Metrorail trains run from Park Station to areas such as Vereeninging, Oberholzer, Randfontein, Springs, Naledi and Pretoria, via Larella. While the Metorail trains offer a cost-effective form of transport for many local people, they do not cover the entire region, as the city has spread to the north, and the train lines mainly run south of the city center. The train routes and destinations are marked by numbers, and there are two classes of travel. The Metroplus is more expensive, but offers more comfortable seats and are generally less congested, while the common Metro class is a cheaper form of travel. Train tickets can be purchased from the sales office at the station.
From Park Station, there are also a few luxury trains that travel between the cities of South Africa. The Shosholoza Meyl is very popular, and takes passengers to cities such as Port Elizabeth, Durban, Cape Town and East London. Various types of sleeper coaches are available on the train, ranging from single berths to family sized compartments. More information for these trains is available online, at http://www.shosholozameyl.co.za/. This rail service is also operated by PRASA, the Passenger Rail Agency of South Africa. Other luxury trains operating from Park Station include the Premier Classe train (http://www.premierclasse.co.za/).
Further information about the railway services at O.R Tambo International Airport, as well as flight information and other facilities at the airport, is available from the Airports Company South Africa official website, at http://www.airports.co.za/airports/or-tambo-international.